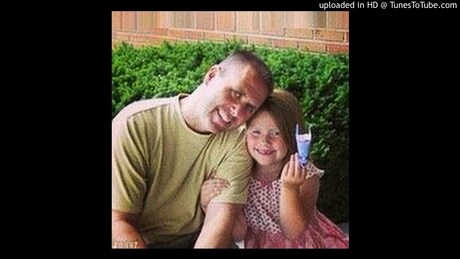 ys9dh59v
To offer no resistance to life is to be in a state of grace, ease, and lightness. This state is then no longer dependent upon things being in a certain way, good or bad. It seems almost paradoxical, yet when your inner dependency on form is gone, the general conditions of your life, the outer forms, tend to improve greatly. Things, people, or conditions that you thought you needed for your happiness now come to you with no struggle or effort on your part, and you are free to enjoy and appreciate them - while they last. All those things, of course, will still pass away, cycles will come and go, but with dependency gone there is no fear of loss anymore. Life flows with ease. "If your mind carries a heavy burden of past, you will experience more of the same. The past perpetuates itself through lack of presence. The quality of your consciousness at this moment is what shapes the future.
------
Please feel free to share and contribute and if you haven't yet, click on the link below to subscribe. Content is updated several times weekly. Remember to stay in the day and drop useless and negative thoughts. It is what it is what it is. Be at peace my friends.
https://www.youtube.com/channel/UCD3AfODTL4RkrmyDpQ7LHiA
https://awaken2now.live/be-now/
Feel free to help out translating or whatever by clicking link BELOW:
http://www.youtube.com/timedtext_cs_panel?tab=2&c=UCD3AfODTL4RkrmyDpQ7LHiA
I will showcase your YouTube Channel happily!
Check my music out here:
https://g.co/kgs/Egwav1
No puedes estar en dos lugares a la vez. No es posible que estés pensando en algo negativo que no puedes controlar al mismo tiempo que estás disfrutando de un momento agradable. Estas dos verdades son TODO lo que necesitas aceptar AHORA MISMO. Lento y fácil mi amigo. Nada que descubrir o EXPLICAR, ¿está bien?
Siéntase libre de ayudar a traducir o lo que sea haciendo clic en el siguiente enlace:
http://www.youtube.com/timedtext_cs_panel?tab=2&c=UCD3AfODTL4RkrmyDpQ7LHiA
¡Suscríbete y te gusta el video! La esencia de este canal es la felicidad a través de la canción, el silencio, el misterio, la naturaleza, la conciencia, la inclusión, la creatividad, la caída del drama y la simplicidad. Por favor, siéntete libre de compartir y contribuir, y si aún no lo has hecho, haz clic en el siguiente enlace para suscribirte. El contenido se actualiza varias veces a la semana. Recuerde permanecer en el día y dejar caer pensamientos inútiles y negativos. Es lo que es lo que es. Estar en paz mis amigos.